The 7 Best Backyard Landscaping Ideas For Your Home
September 14, 2022
New homeowners at Graham Hart usually ask us for ideas they can incorporate into their backyards to encourage their kids to play outdoors or to create an entertainment space for family and friends.
If you just bought a new house and are looking for new backyard home designs, landscaping is a long-term investment that requires upfront planning. A well-done backyard can incorporate an outdoor kitchen or a fire pit and help you host great memorable parties.
Before we delve into some of the most outstanding and popular backyard ideas, there are a few things you should always keep in mind.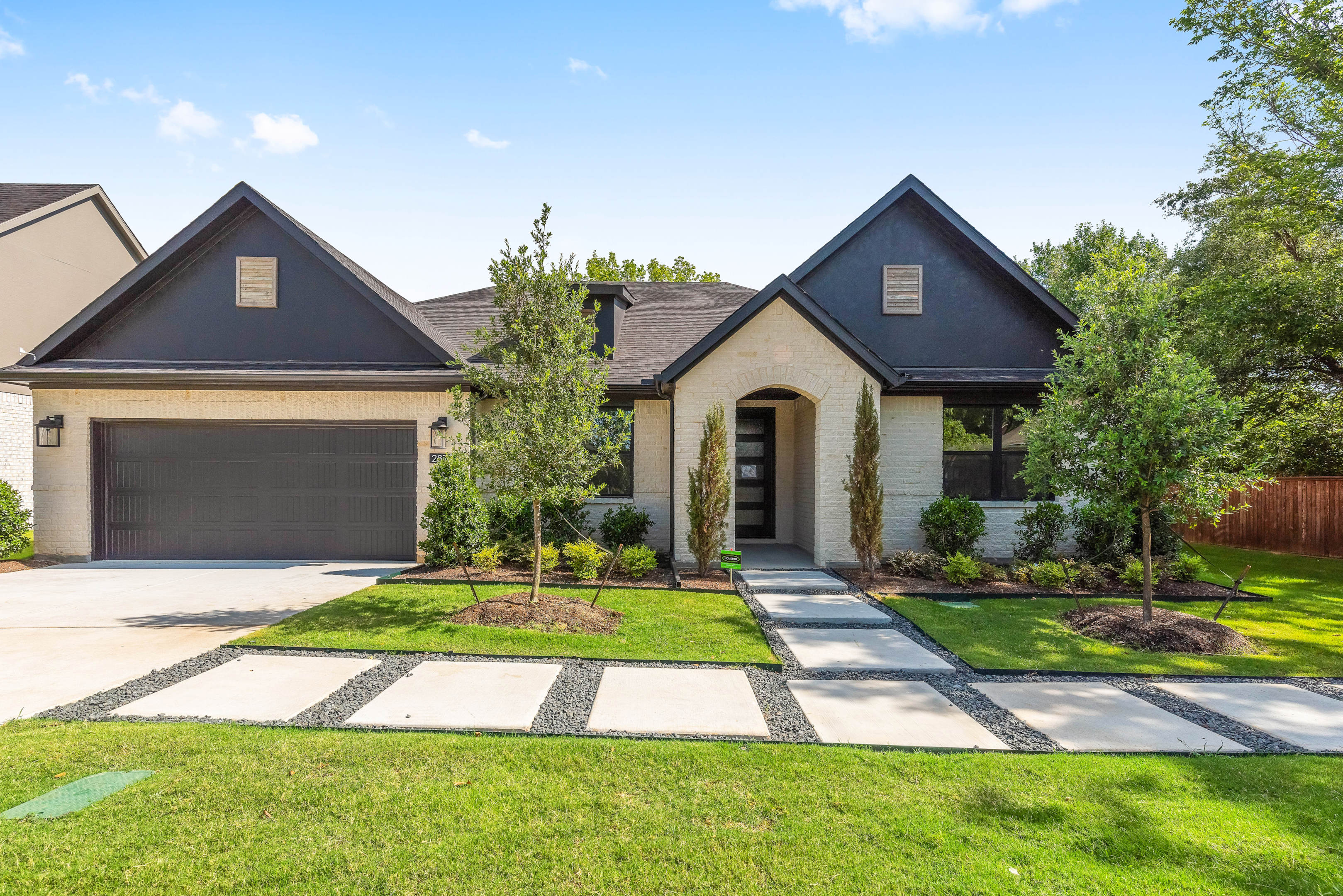 What To Consider When Choosing A Backyard Home Design
Different homes have different landscaping requirements. Here are some of the major factors to consider when choosing your landscape design;
The Major Uses For Your Yard
New homeowners are as diverse as the distinct homes they own. You may be moving to a new home for more space to entertain guests or looking to plant a backyard garden of flowers or herbs.
If you enjoy entertaining people in your own backyard, a good landscape design can also add extra seating or even a dining area for your guests.
Maintenance and Cost
When choosing landscape ideas, consider the ongoing cost of maintaining the landscape you choose. How much time do you have on your hands, and what's your maintenance budget? Will you do all the work, or will you hire someone else?
If you do not have the architectural interest or the time to learn the perfect fertilizer mix, seed-to-soil texture, or how to interpret a soil test, steer clear of high-maintenance landscapes.
Future Aesthetic
A brand new home is an opportunity to make your design dreams come true. If you like greenery, consider the growth rate and maturity size of the plants you'd like to plant at your new home.
How will these plants affect the overall look of your entire property in their full size?
Themes, Vegetable Garden or Outdoor Living Room?
Try and match your outdoor living space with the overall style of your new house. You can utilize the lines and shape of your hardscape elements to match your house design.
Consider colors, shapes, and lighting that can help you decide on the theme that best suits your style.
6 of The Most Popular Outdoor Space Designs For New Homes
Trellis
Trellis are vertical structures that help to hold up climbing plants and weaving vegetables. They can be wooden and stylishly made to accentuate your sight lines and bring attention to your backyard's focal point.
You can use a trellis in your new home backyard to help to create more space in your garden by getting your climbing vines off the ground and displaying your colorful flowers in a vertical space.
Patio Cover
Patio covers are trendy because you can customize them to fit your backyard landscaping idea. At Graham Hart, we develop versatile patio spaces that you can later customize with flooring materials that match your home's architecture.
A stone patio that complements the house's architecture can add uniformity to your landscape. Additionally, an uncovered patio can support a fire pit which is perfect for cool nights outdoors.
To give your outdoor space a cozy feel, add patio furniture in the seating areas and ambient lighting with string lights and LED candles. Potted plants, climbing roses, and trailing vines add a natural element to the whole ensemble.
Greenhouse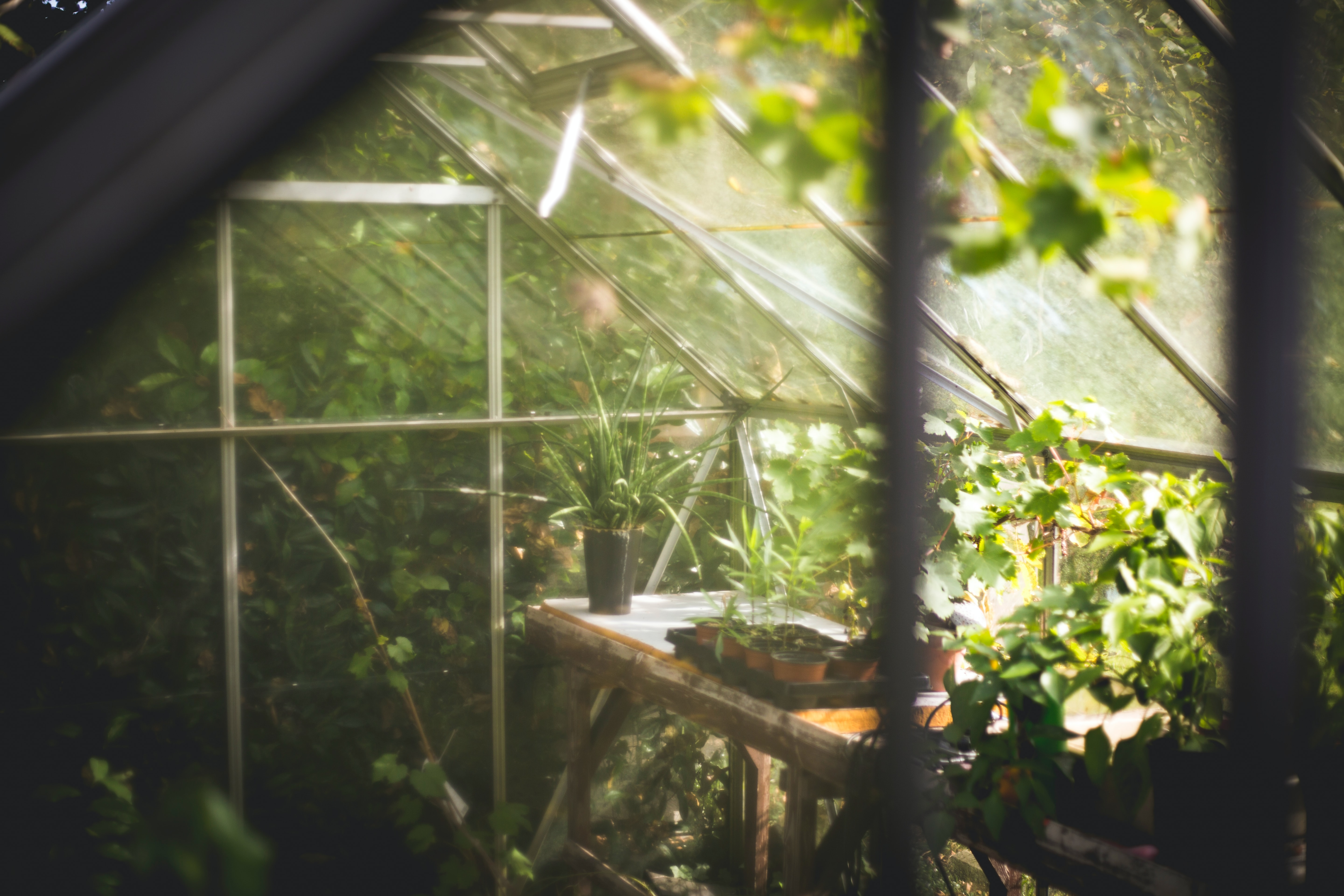 Greenhouses are perfect for people who love gardening. It's a fully-enclosed standalone structure built to maintain a regulated climate for growing specific plants. Greenhouses are usually transparent and can be a beautiful addition if you have a large backyard.
Pergola
Pergolas are beautiful structures that can be made into four-poster free-standing shades or attached to a patio as an extension and provide shade from natural elements.
During summer, the pergola creates the perfect area to set up an outdoor dining table. Go the extra mile and add colorful paper lanterns and some curtains to brighten your pergola.
Tropical Garden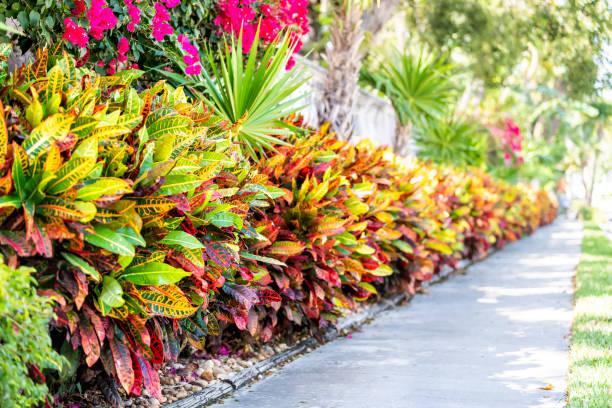 You can turn your outdoor space into a tropical paradise through landscaping. To achieve a tropical feel, grow flower beds with some bougainvillea and hibiscus with lush greenery.
Add water features such as an outdoor oasis, a swimming pool, and an outdoor fireplace with a bright, cozy seating area for hot summer days. Accentuate your backyard landscape with Adirondack chairs to enjoy your evenings.
Tuscan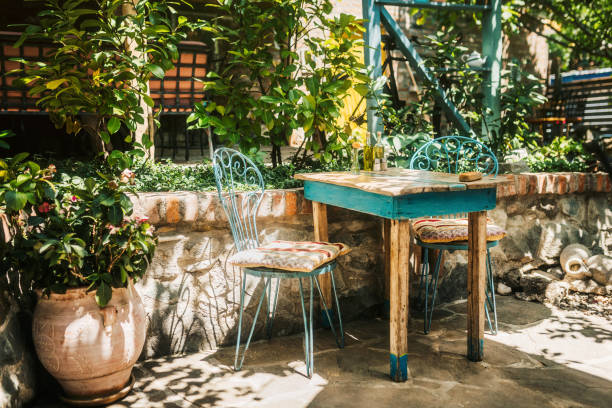 A Tuscan aesthetic is a Mediterranean-style backyard design with warm earth tones and bold stonework.
When planting flowers or vegetables, stand out by adding stone walls to your raised beds. If you are limited on space, you can create a Tuscan container garden with earth-tone concrete pavers.
Should You Hire A Professional Landscaper?
It can feel daunting to try and DIY your way through that great landscape design you finally settled on. On the other hand, you may wonder if hiring a professional designer is worth it.
Here's why we think you should;
Save Time and Money
DIY is great for small projects that don't take up too much time or require exceptional skills. They are also great for projects that align with your skill set or those you have experience with.
However, factor in the time it will take and how much it is costing you if you were to consider a pay rate.
Additionally, your backyard should be an addition to the aesthetic of your new home. To match the professional design and quality of your house's architecture, it is best to get a professional landscaper.
Professional Design and Quality
A landscape architect can help you with expert advice on many things you may not even be aware of. Planning, managing, executing, and even sourcing materials can become quite a hurdle if you don't know what you are doing.
Let a professional handle the work for you to avoid continuous repairs and damage to your house structure.
Vast And Relevant Experience
Good landscapers are masters of the region they're based. Soil types, topography, plants, and regulations are all areas of expertise they have experience.
This expertise will come in handy even in the future when you need maintenance or additional features for your outdoor area.
Bring your landscaping ideas to life with your new Graham Hart Home. See all of our available homes today.